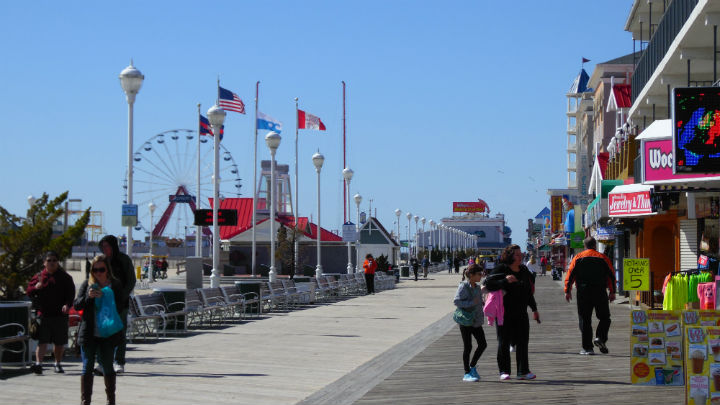 Local Attractions…The Fun Never Ends at the Beach!
The fun never ends at the beach. There's so much to do, you'll never get to it all in one visit. The Shore delivers everything you desire. At just under 3 miles, the Boardwalk is perfect for a family bike ride, an energizing walk or run, or a tranquil tram ride. In the evening the boardwalk comes to life with rides, arcades, performers, music and so much more.
Choose from many culinary delights. Restaurants galore serve up fresh seafood, steak, Maryland crab cakes, steamed crabs, hot, fresh pizza and some of the finest dining in the Mid-Atlantic.
Laze about on the pristine beaches during the day and bask in the spectacular sunsets on the bay as the sun sinks down along the western side of the island.
Enjoy the famous ponies of Assateague Island as well as the nature trails, deer, foxes and thousands of birds.
Take advantage of some of the most picturesque and challenging golf courses in the region. Or if miniature golf is more your speed, take your pick of many fun and engaging courses.
We have world-class fishing and boating, surfing, parasailing, jet skiing, etc.
Amusements and entertainment at the beach are endless! Trimper's Rides have been around for almost a century and feature over 100 rides, games and amusements, including the country's oldest carousel dating from 1902. Head to Jolly Rogers and ride the world's first go-cart coaster...1500 feet long and 5 stories high!! Splash Mountain Waterpark, Ocean City skatepark, museums, arcades, go-karts, sky-diving, horseback riding, Casino at Ocean Downs, a vibrant nightlife and so much more!!
Come find your adventure!